We offer in-house QuickBooks training services tailored to your business.
Install and set up QuickBooks
Using Microsoft® Excel with QuickBooks
Accounts Payable & Accounts Receivable
Sales documenting
Purchasing
Inventory control and tracking
Manage cash flow
CRM and QuickBooks® Integration
We can integrate QuickBooks with your organization's CRM system for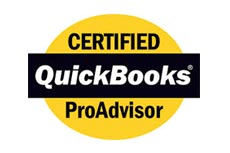 streamlined operation quickly and affordably. We can train your accounting department employees how to use the systems together or we'll do it for you. Either way, we can help your company maximize efficiency with CRM and QuickBooks integration.